Career Development Event (CDE) Teams advance to the national competition by winning their state event.  Two such teams represented West Central and the state of South Dakota at the 86th National FFA Convention in Louisville, KY.
The Ag Issues Team placed fifth in the nation and earned a Silver Team Medal.  Team members are Maty Skinner, Anthony Lueth, Taylor Bergeson, Jared Blume, Dean Knuth, Rachel Schartz and Sara Waldner.  The Ag Issues CDE requires members to research an issue of local importance and develop and present all sides or opinions of the issue.  West Central's Ag Issues topic discussed whether or not the Federal School Lunch Regulations should be repealed.  Each team must present numerous forums to local organizations and groups outside of the school prior to competing at the national event.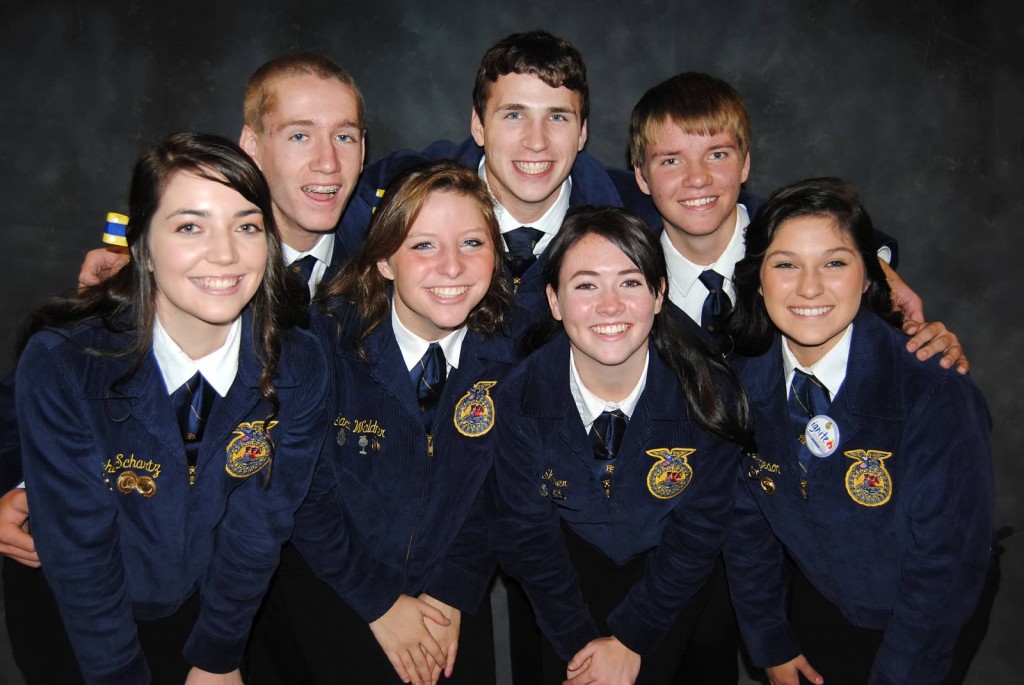 Ag Issues Team front row, left to right: Rachel Schartz, Sara Waldner, Maty Skinner, and Taylor Bergeson.  Back row – Dean Knuth, Anthony Lueth, and Jared Blume
The Ag Communications CDE team of Cassie Wilebski, Rachel Kapperman, and Kaitlyn Schmeichel earned a Silver team award placing 13th in the nation.  The event challenges students' knowledge of the journalism and communications fields through editing exercises, completing a communications quiz, developing a media plan and presentation focusing on publicizing an event or idea for a local group or organization.  Students also compete in three practicums: News Writing, Magazine Layout Design, and Social Media Strategic Plan Development.  Individual gold medals were awarded to Cassie Wilebski and Rachel Kapperman, a bronze medal was earned by Kaitlyn Schmeichel.
Pictured left to right are the Ag Communications Team of Rachel Kapperman, Cassie Wilebski, and Kaitlyn Schmeichel.