Twenty-four CDEs (Career Development Events) cover job skills in everything from communications to mechanics. Some events allow students to compete as individuals, while others allow them to compete in teams.   State winning teams and individuals earn a berth in their respective national CDE during the National FFA Convention in Indianapolis, IN in October.  Members prepared well and spent a great deal of time studying.  Students competed in three preliminary CDE competitions in preparation for the state level event. West Central had three teams who excelled on the state level.  The Nursery Landscape team placed third. The CDE tests students skills in aspects of maintaining landscape plants and related products, evaluating equipment and services, and landscape design.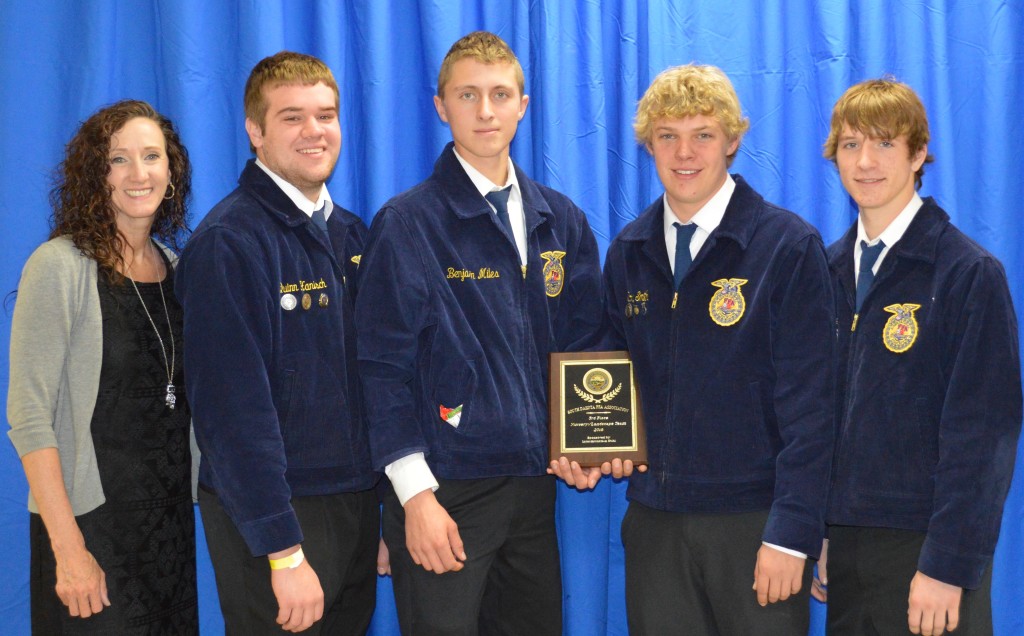 Nursery Landscape CDE Team – Linda Petersen – FFA Advisor, Quinn Hanisch, Benjamin Miles, Cory Smith, and Austin Ideker
The Environmental Natural Resources CDE Team placed 2nd, the CDE challenges students abilities in environmental and natural resources problem solving; soil tests and profiles; air and water analysis; GPS use; waste management; and more.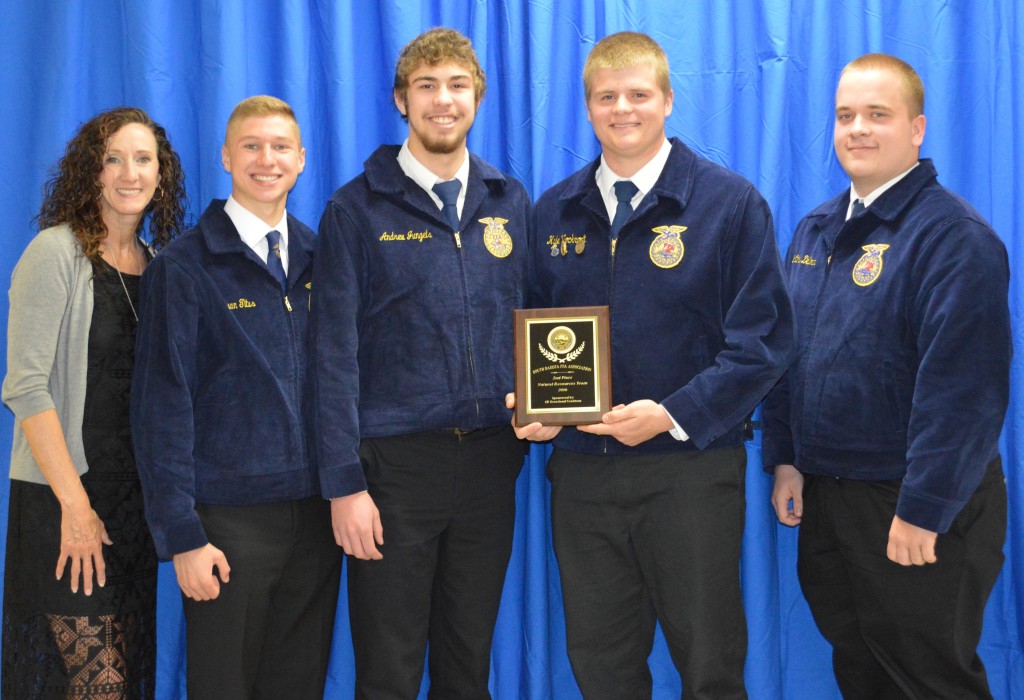 ENR Team members: Linda Petersen – FFA Advisor, Ryan Titus, Andrew Jungles, Kyle Vockrodt, and Matt Dellman.
In the Horse Evaluation CDE, students evaluate and rank horses based on breed characteristics, conformation and performance. As a team, students cooperatively solve problems related to equine selection, management, nutrition and production. The Horse Evaluation team earned the state title and will compete on the national level in Indianapolis, IN this October.  Team members include Braden Pirrung, Blair Lammers, Reece Ullerich, and Lauryn Riepma.  Devin DeMent will serve as an alternate replacing Blair Lammers for the National contest.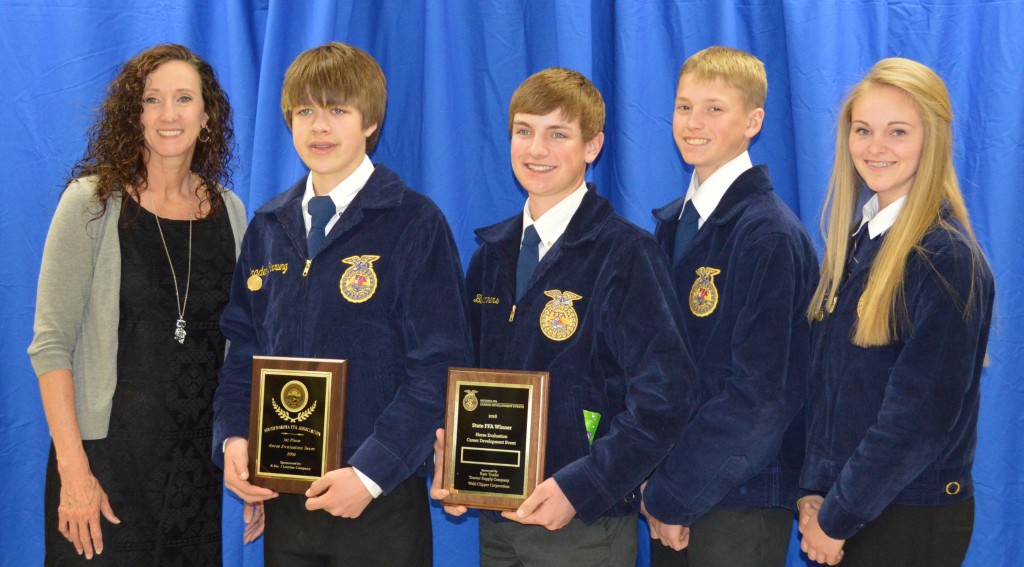 State winning Horse Evaluation Team: Linda Petersen – FFA Advisor, Braden Pirrung, Blair Lammers, Reece Ullerich, and Lauryn Riepma.