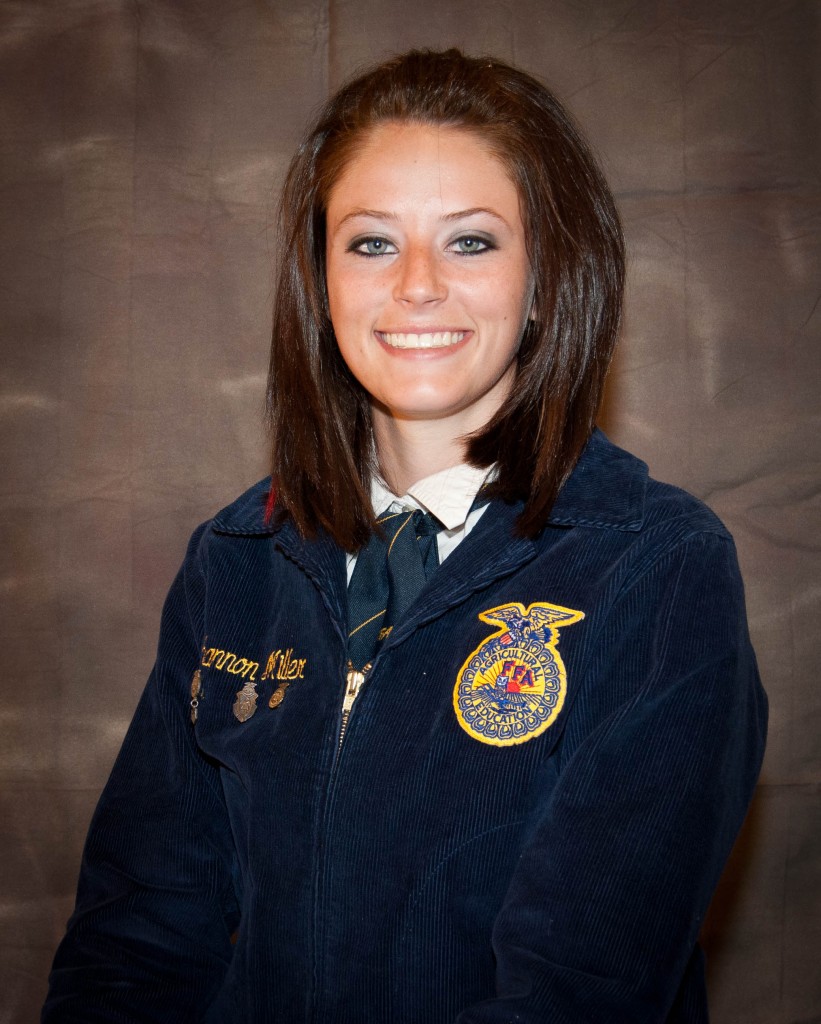 Shannon Miller will represent the West Central FFA Chapter and the state of South Dakota in the National Job Interview CDE (Career Development Event) during the 84th National FFA Convention in Indianapolis, IN in October.  Shannon is coached by West Central FFA Advisor, Linda Petersen.  She earned a berth in the national competition during the South Dakota State Leadership CDEs in December of 2010.  One member from each state may compete in the event annually.  National FFA Competition is not new to Shannon.  She competed as a member of the Ag Communications CDE Team at the National FFA Convention in 2009 earning a silver medal.
The job interview CDE is a competitive activity that tests a student's ability to perform effectively throughout the entire job application process. The participants prepare a resume, cover letter and complete a written application. They also participate in phone, one-on-one and panel job interviews as part of the competition.
The event is one of many educational activities at the national FFA convention in which FFA members practice the lessons learned in agricultural education classes.
The National FFA Organization, formerly known as Future Farmers of America, is a national youth organization of 523,309 student members as part of 7,487 local FFA chapters in all 50 states, Puerto Rico and the Virgin Islands. The FFA mission is to make a positive difference in the lives of students by developing their potential for premier leadership, personal growth and career success through agricultural education. The National FFA Organization operates under a Federal Charter granted by the 81st United States Congress, and it is an integral part of public instruction in agriculture. The U.S. Department of Education provides leadership and helps set direction for FFA as a service to state and local agricultural education programs.