Members of the WCFFA Alumni and WCFFA spent the day at the park in Hartford celebrating Jamboree Days by bringing back the ever popular Pork Chop on a Stick!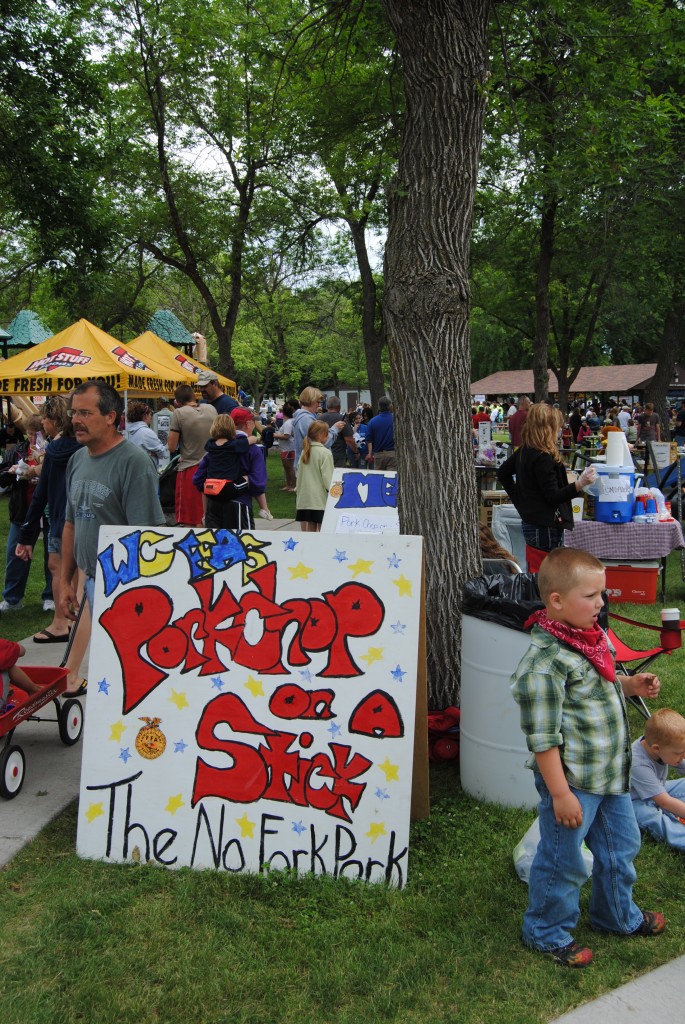 The weather was perfect and the crowd in the park was hungry!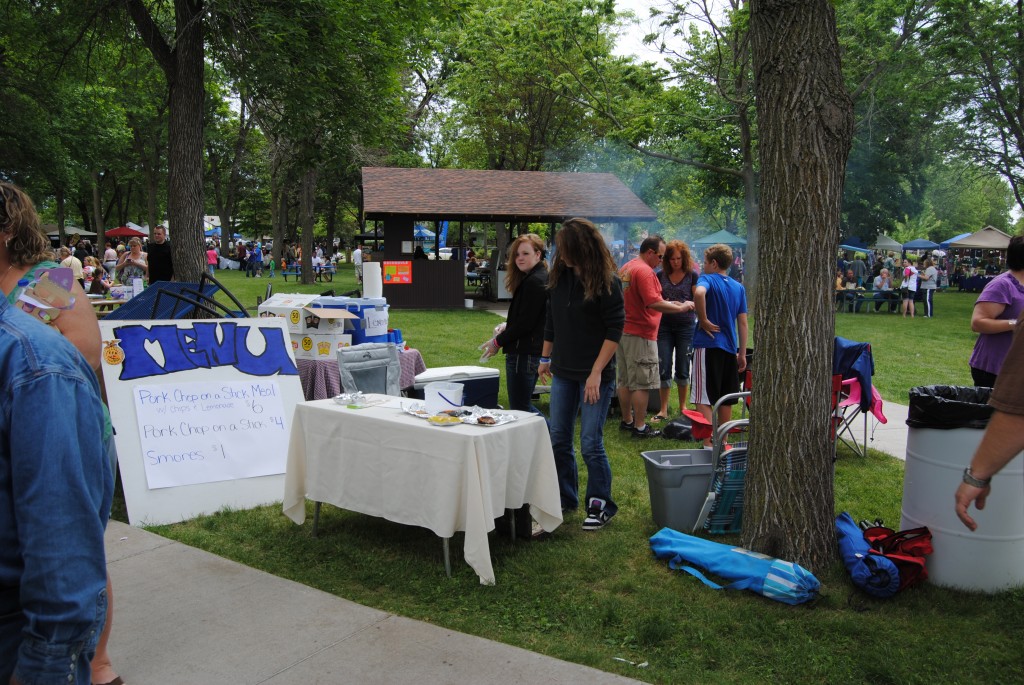 Our chef tests the  internal temperature of the pork chops.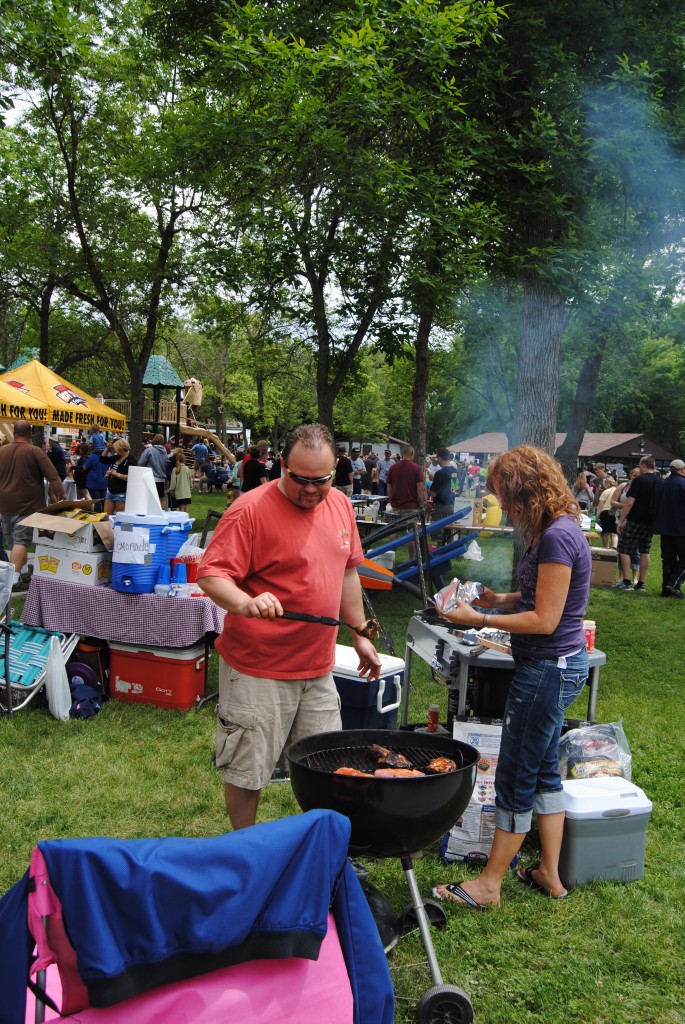 Another view of the park and the great crowd.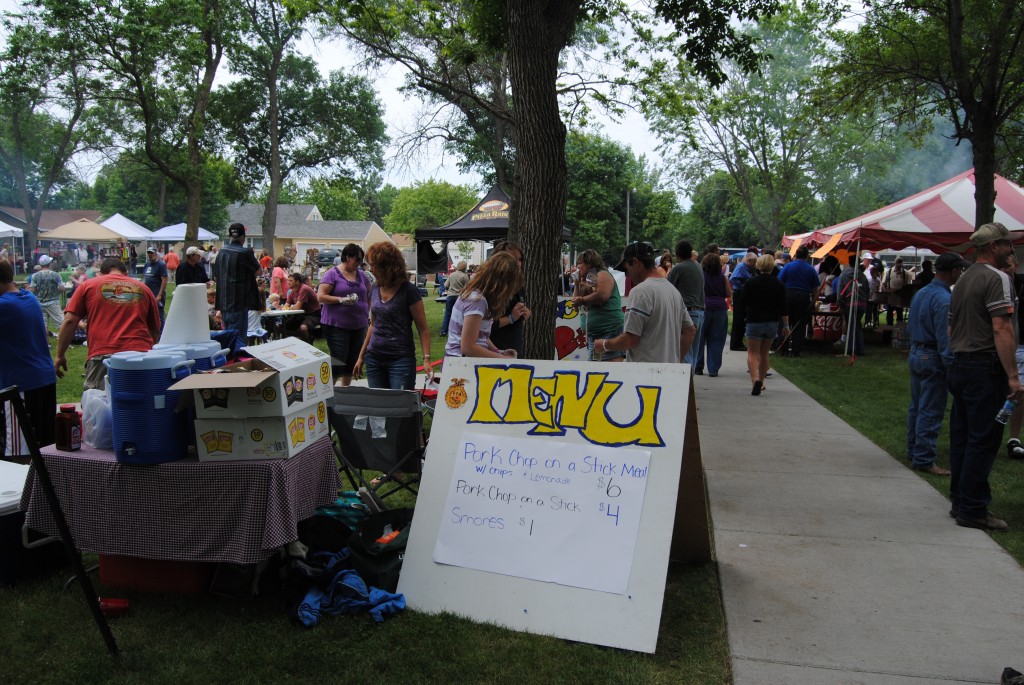 FFA members assisting customers.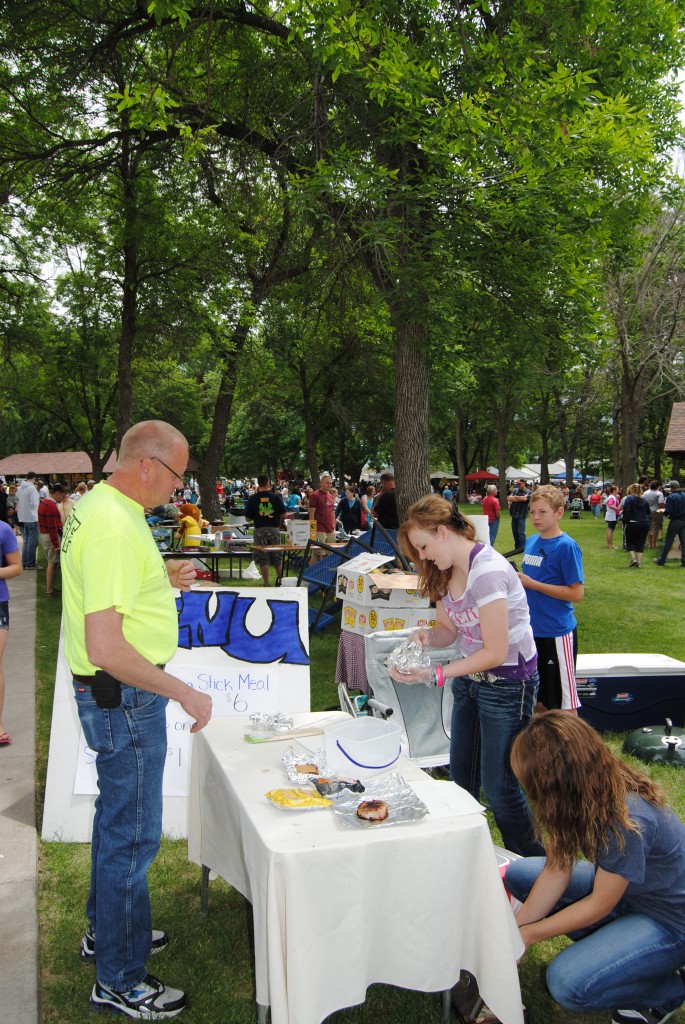 The face of a satisfied customer!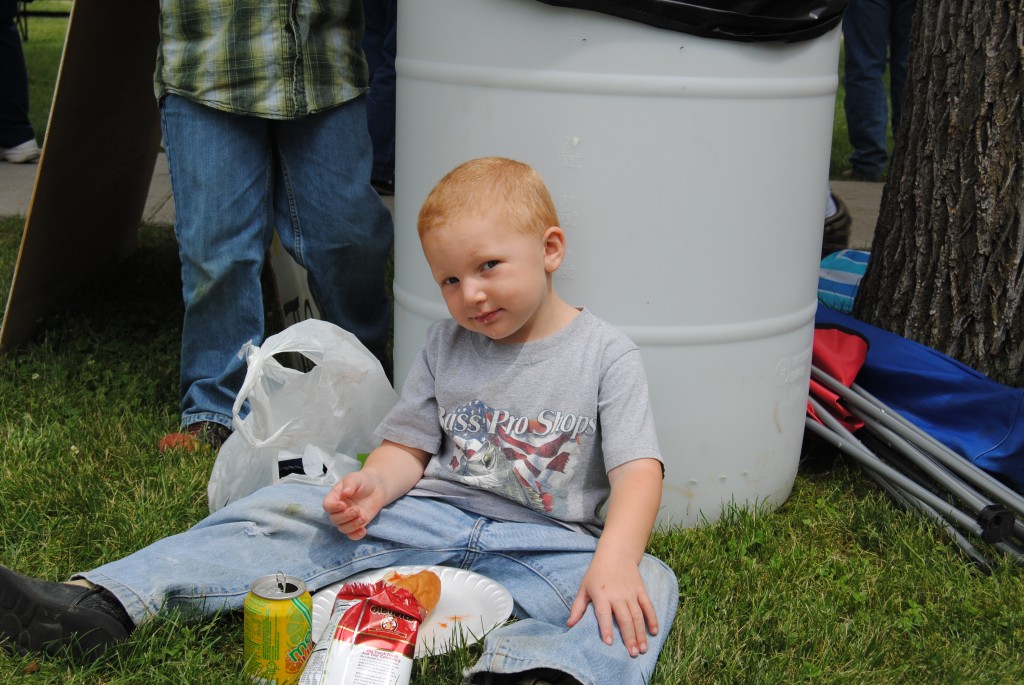 If you were not lucky enough to get a Pork Chop on a Stick before we sold out at 2:00 p.m. look us up at Dakota Fest in Mitchell in August!