West Central FFA has spent much of the 2011-12 year working with members from the Hoven FFA Chapter.  Officers from Hoven and West Central partnered for leadership training during the summer of 2011.  Plans came out of the officer's retreat to conduct a chapter exchange during the school year.
In February, officers from Hoven came to West Central.  They spent a day attending classes with a WCFFA host.
In AP English, students acted out the story of McBeth.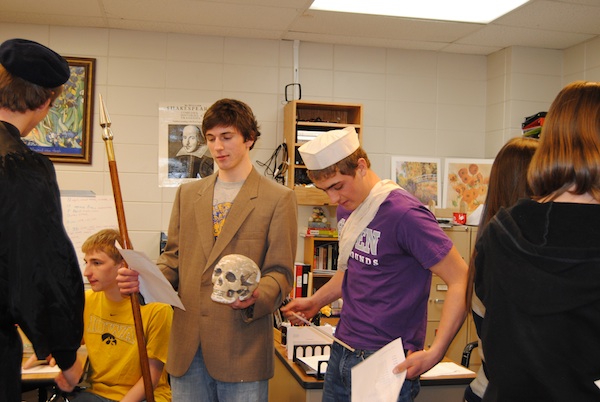 Honors Chemistry students participated in a molecule building competition.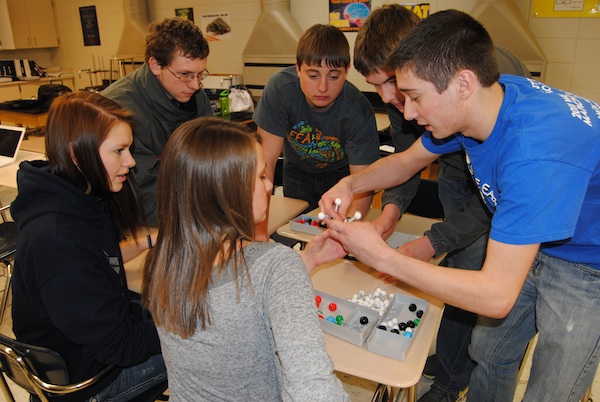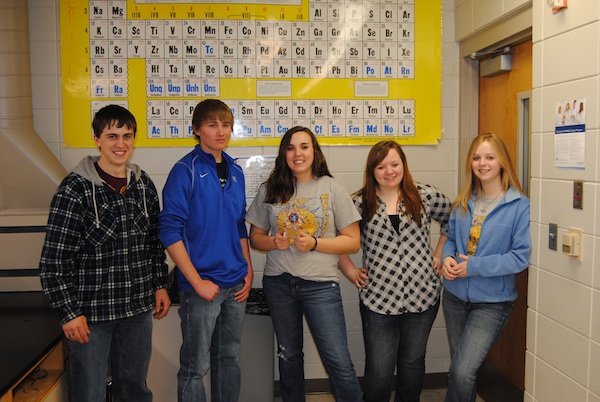 Students also made bouncy balls.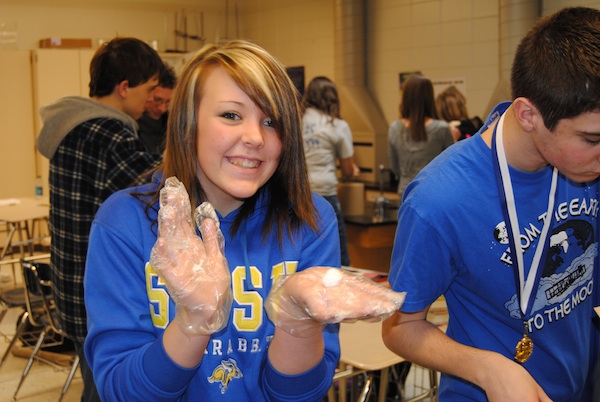 The group gathered for a picture at the end of the day.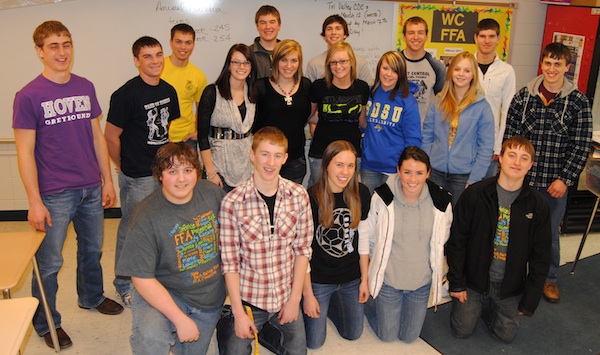 Hoven and WC FFA members attended musical practice, had a potluck Friday evening, and gathered at the homes of members for movie and game nights.
Hoven students enjoyed our block schedule. Some were uncomfortable with the larger number of students in comparison to Hoven.