West Central FFA members recently helped run the FFA Animal Nursery during the South Dakota State Fair.  Members clean pens, feed and water the animals, keep the animal nursery clean and discuss South Dakota and American agriculture with guests at the fair.  This years exhibit included puppies, rabbits, calves, horses, a donkey, Button Quail, Pheasants, chicks, feeder pigs, Cosmo the Camel and 2 Belgian Draft horse foals among many other animals.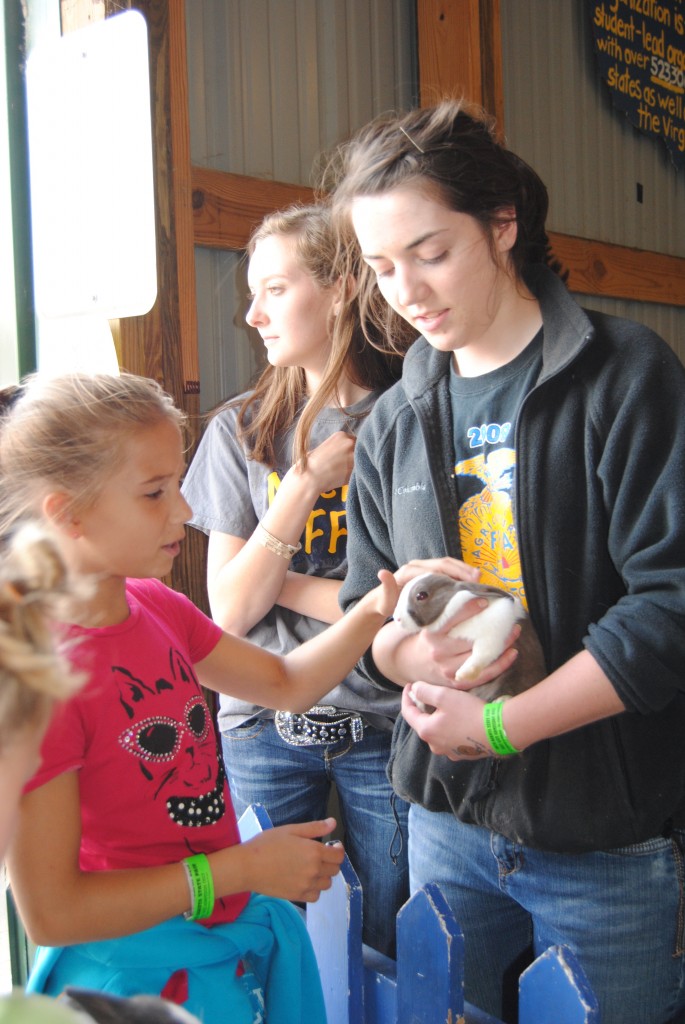 Rachel Schartz helps a youngster to pet a young rabbit.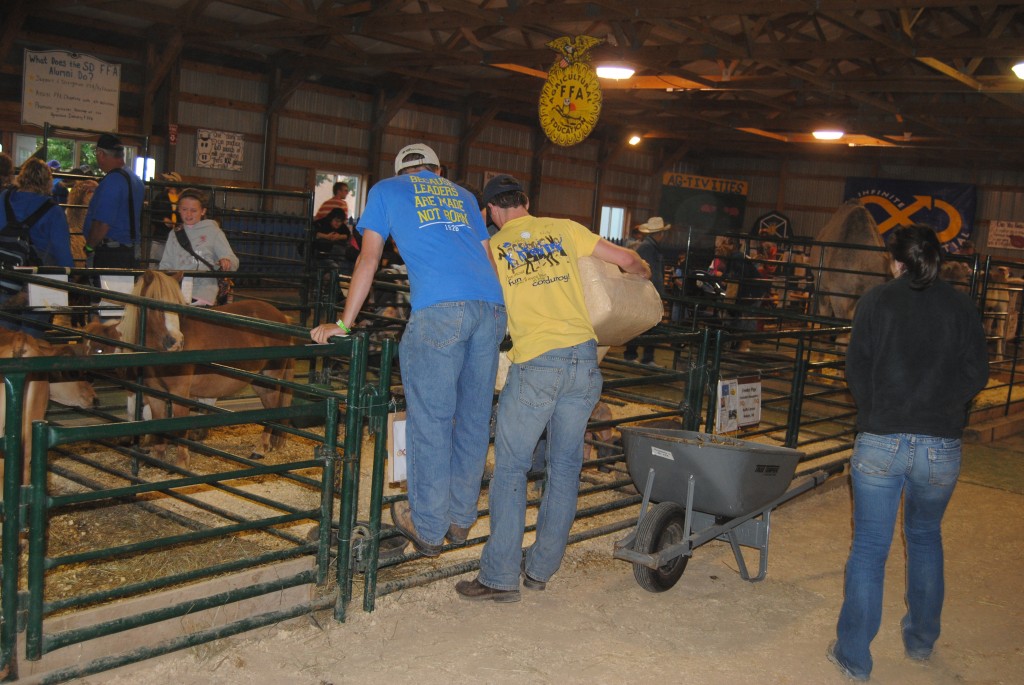 Joe Schartz and Anthony Even add clean bedding to animal pens during the State Fair.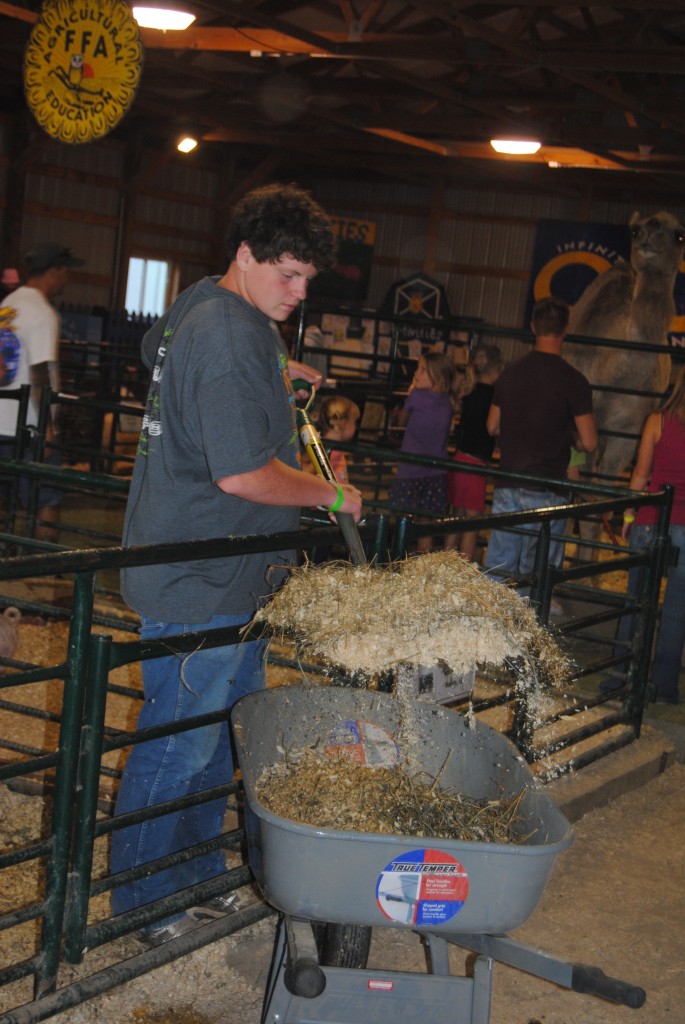 Layne Krier makes sure that all the pens are clean.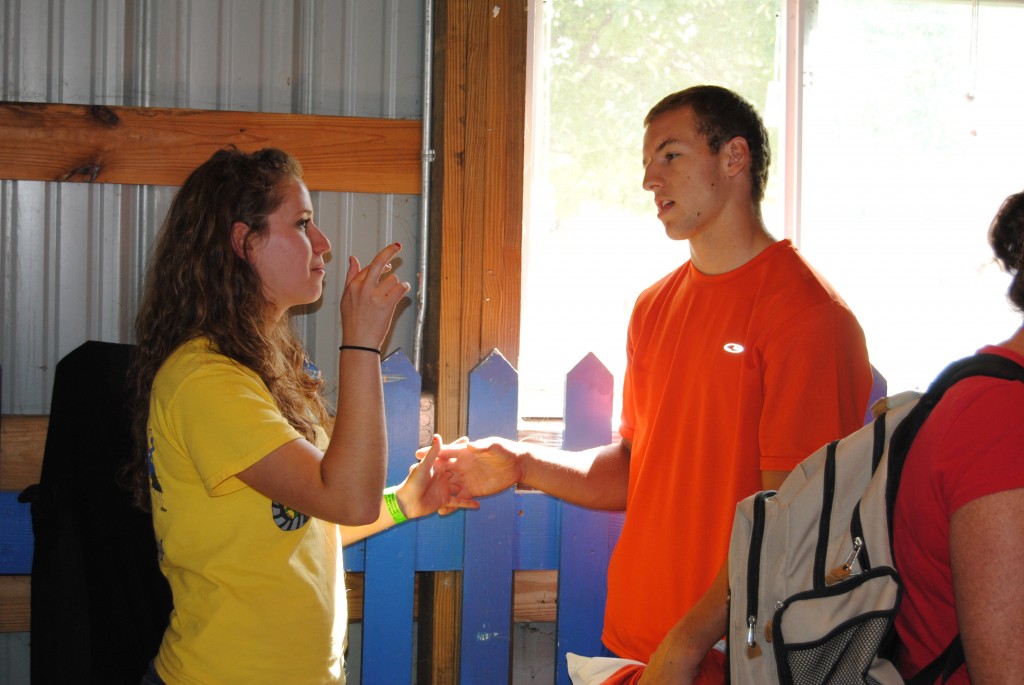 Melinda Knuth and Dan Kapperman take a break near one of the informational exhibits.  The Animal Nursery was a busy place during the 2011 State Fair!  South Dakota FFA members helped to make the Animal Nursery fun and educational for families visiting the fair.