The West Central Ag Ed Greenhouse is filling up fast.  Over 1,500 vegetable plants are currently green and growing.  West Central FFA members and Ag Ed students are nurturing the plants so that they can bring you vigorous plants later this spring.
Potting mix is carefully packed into containers before plants are transplanting vegetable plants.
Students transplant pepper seedlings.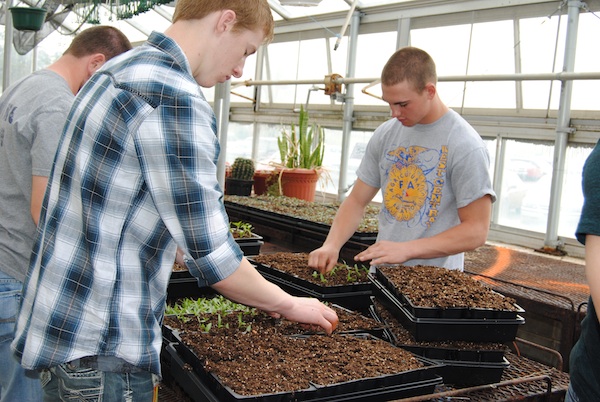 Two varieties of peppers, two varieties of tomatoes and one variety of Cauliflower will be available to any community member interested in planting a garden later this spring.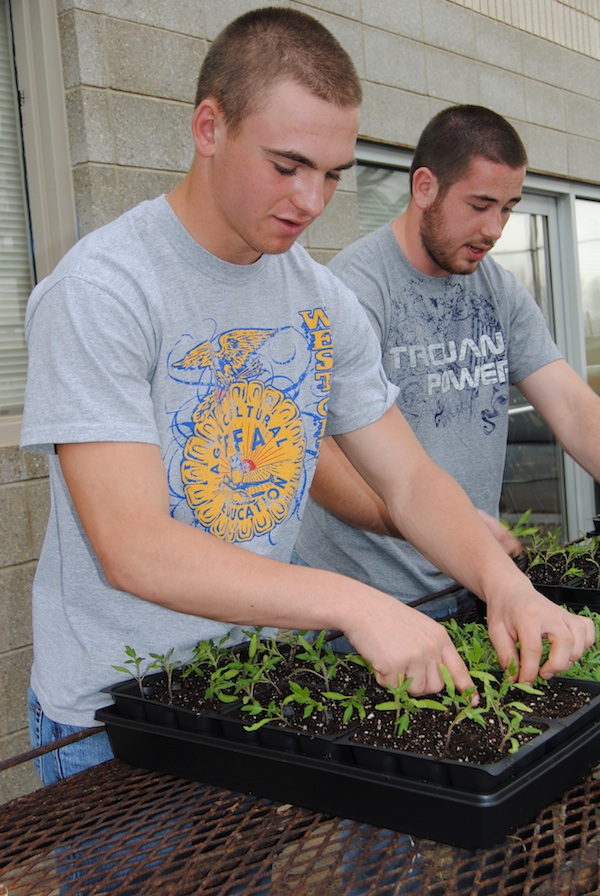 A variety of other vegetables and herbs will also be available through the Hunger Helpers grant.  Plants will be ready to be picked up and planted in your garden on May 17, 2012.  Come to the greenhouse any time during the day to make your selection.