The West Central FFA Alumni, South Dakota FFA Foundation and the West Central FFA Chapter recently awarded several members with an FFA Jacket of their own.
Our theme for the year is "What it means to wear blue is up to you"  In keeping with this theme we wanted to help other members to understand all the cool places your FFA jacket can take you.  The officer team developed a application for interested students to complete.  Once completed the students names were removed and the applications were sent to all WCFFA Alumni Members and the WCFFA Officer team for scoring.  Each application was given a score between 1 and 10.  Only those applications earning an average score of 6 or higher were awarded a jacket on October 27 at our FFA and FFA Alumni Picnic.

Jackets sponsored by the SD FFA Foundation were awarded to Dan Kapperman and Cole Becker.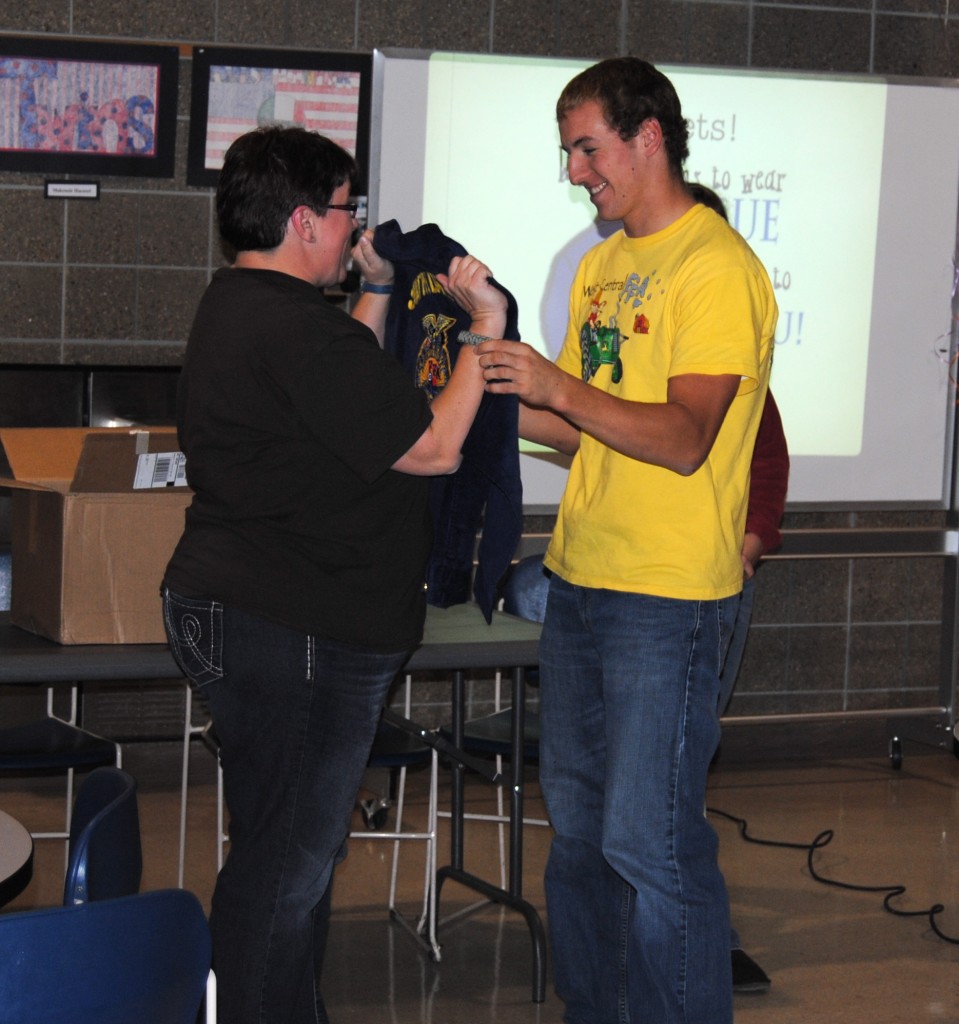 The WCFFA Alumni presented 2 jackets to Darren Kueter and Dean Knuth
Archie, Lisa and Austin Wolfe sponsored jackets for two individuals. Receiving a jacket from the Wolfe's are Rachel Schartz and Justin Boll.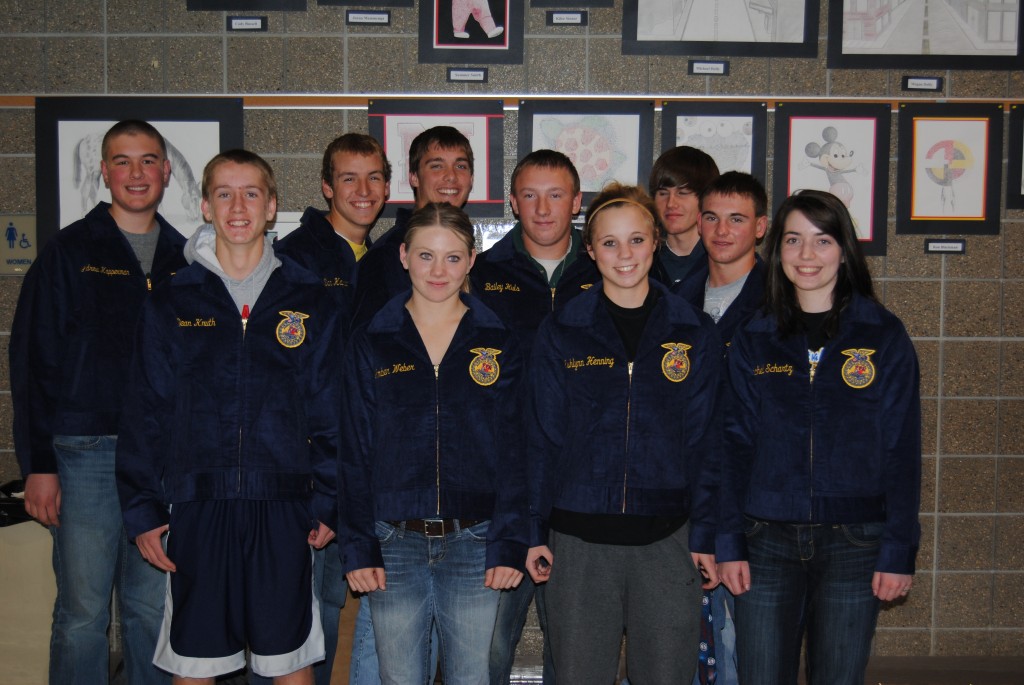 The remainder of the jackets we awarded were sponsored by the FFA Chapter through a grant from the Ford Motor Company.  Those receiving jackets from the chapter were Connor Miles, Ashlynn Henning, Bailey Huls, Amber Weber, Ellie Peterson and Andrew Kapperman.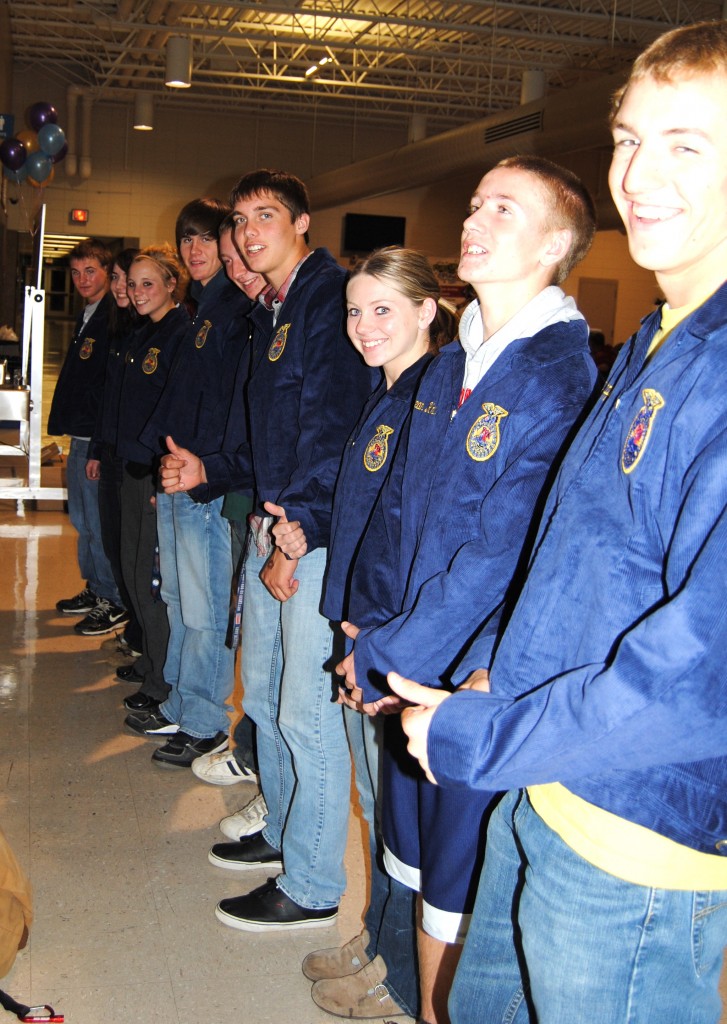 We'd like to congratulate all our Jacket Recipients and thank our sponsors!  If you are interested in sponsoring a jacket, the cost is $55.00, you can make a donation through the donate button on the right sidebar of this site.  We wish we had been able to provide jackets for all of the 25 members who applied.