On November 15, 2011, FFA members from nine area schools competed in the District VII Leadership CDE's (Career Development Events).  At stake, a trip to the State Leadership CDE's in Pierre in December.  The top three individuals and the top two teams in each CDE qualify for the state competition.  Members competing from West Central included:
Extemp Speaking – Rachel Schartz -1st, Adrew Kapperman- alternate.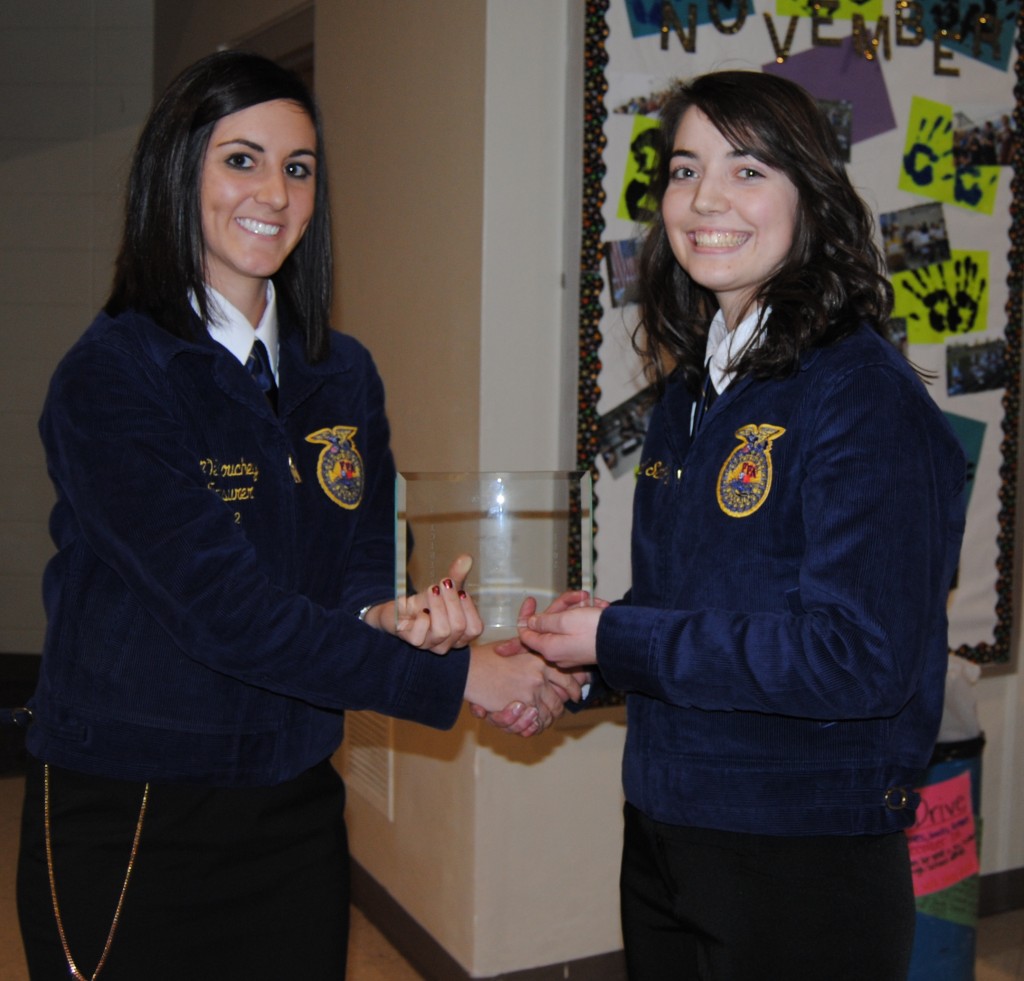 Prepared Public Speaking – Melinda Knuth- 2nd, Jorry Lammers – 3rd
Job Interview – Melinda Knuth – 1st, Maty Skinner – 2nd
Creed Speaking – Sara Waldner – 3rd, Dean Knuth – 4th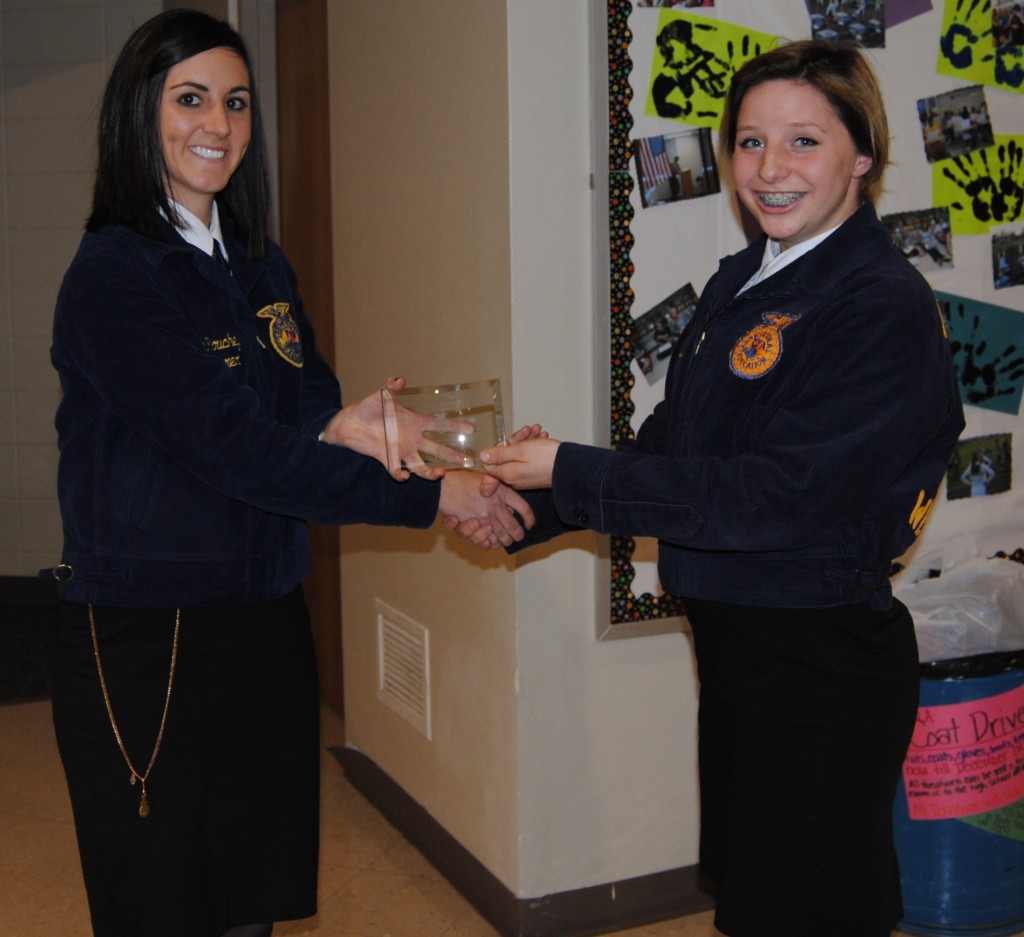 Ag Sales – Jorry Lammers – 5th, Gerrit Pearson – 7th
Ag Broadcasting – Liz Renner – 1st, Riley Olson – 2nd
Market Plan team of Melinda Knuth, Dean Knuth, Rachel Schartz – 2nd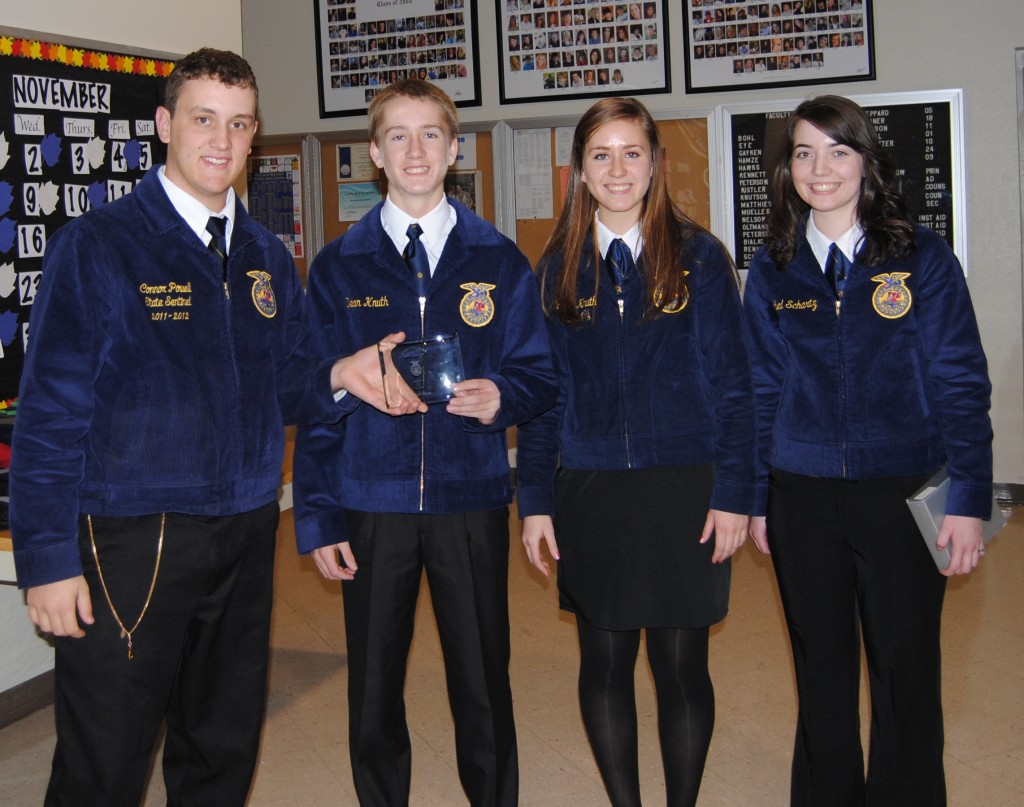 Ag Issues team of Breanna Gray, Anthony Even, Dan Kapperman, Shannon Miller, Liz Renner, Joe Schartz and Maty Skinner -1st.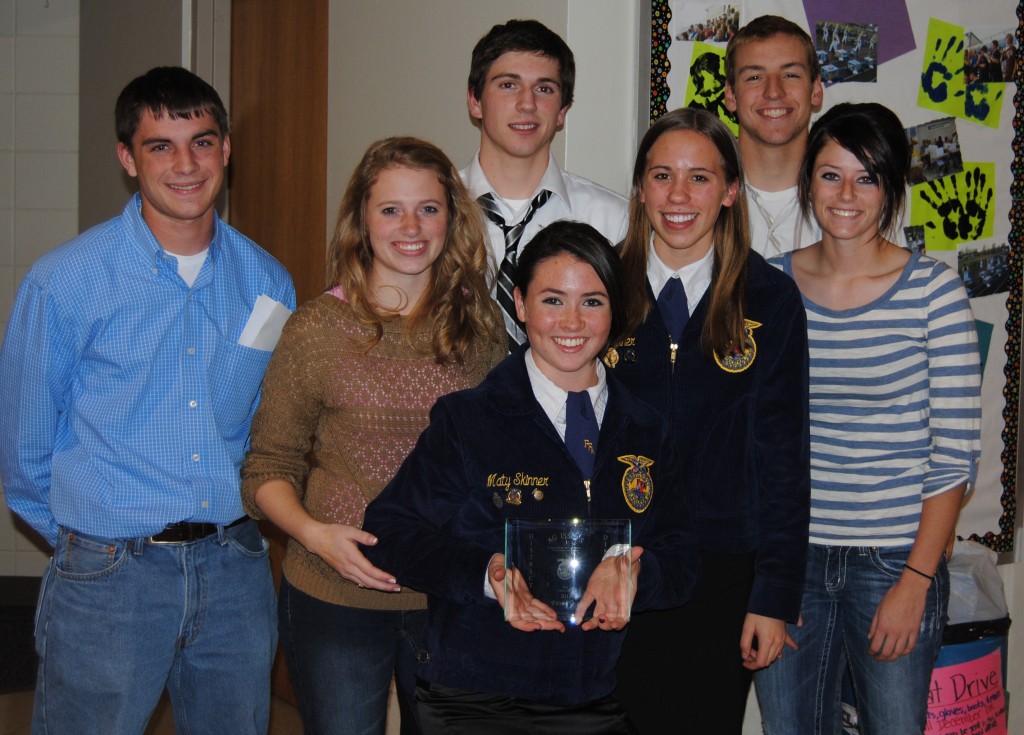 First place individuals and teams at the State Leadership CDE's will advance to represent South Dakota in October in Indianapolis in the National CDE's.
District Officers were elected based upon an interview process.  Serving for the 2011-12 year from West Central are Student Advisor – Justin Boll, Reporter – Maty Skinner; West Central, Vice President – Ellie Peterson and President – Liz Renner.