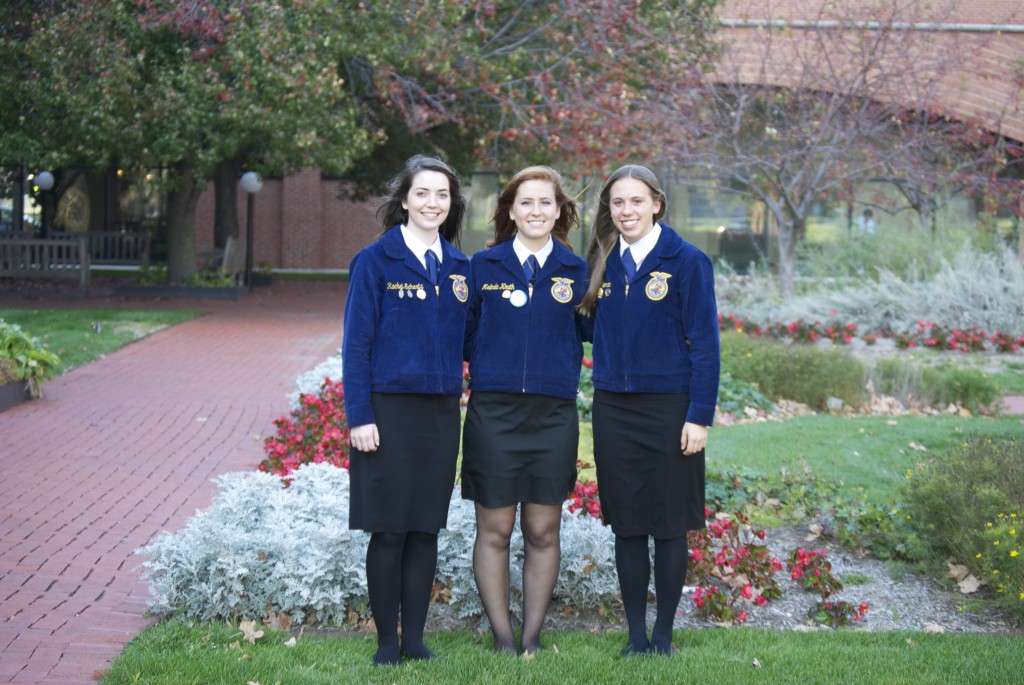 Pictured left to right: Rachel Schartz, Melinda Knuth and Liz Renner   
Members of the West Central FFA Chapter were one of 30 teams that participated in the National FFA Agricultural Communications Career Development Event (CDE).  The event was held in conjunction with the 85th National FFA Convention in Indianapolis, IN.  The team of Melinda Knuth, Liz Renner and Rachel Schartz ranked  among the top teams in the nation earning a Gold Emblem award and placing 9th over all. The team earned a berth in the national event after winning the state competition in April during the South Dakota State FFA Convention.
The team was recognized for excellence in the team presentation category by placing second in the nation after presenting in the final four round.  Each team member completed an editing exercise as well as a communications test.  Individual practicums which members participated in included web design, news writing and electronic media.  The team was also scored on the media plan that they prepared to lay out the planned publication materials and activities for a community hunger fighting initiative.
Renner, Knuth and Schartz were each awarded individual Silver medals in the event which was sponsored by Bader and Rutter, Dish Network and Osborn & Barr as a special project of the National FFA Foundation.  The team is advised and coached by Linda Petersen, West Central FFA Advisor and Agricultural Education Instructor.