Indianapolis, IN was home to the 84th National FFA Convention October 19-23, 2011.  West Central FFA members were well represented during the week!  We are especially proud of our Central Region Vice President Wyatt Dejong!  We are honored to call him one of our own!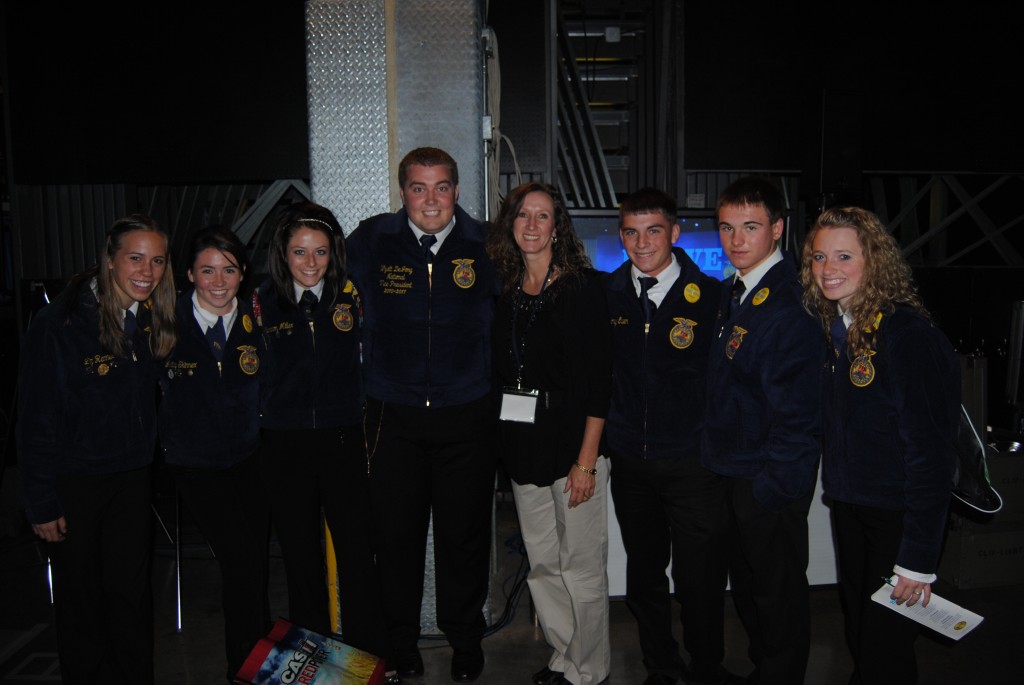 Liz Renner earned a bronze medal in the National Extemporaneous Speaking CDE.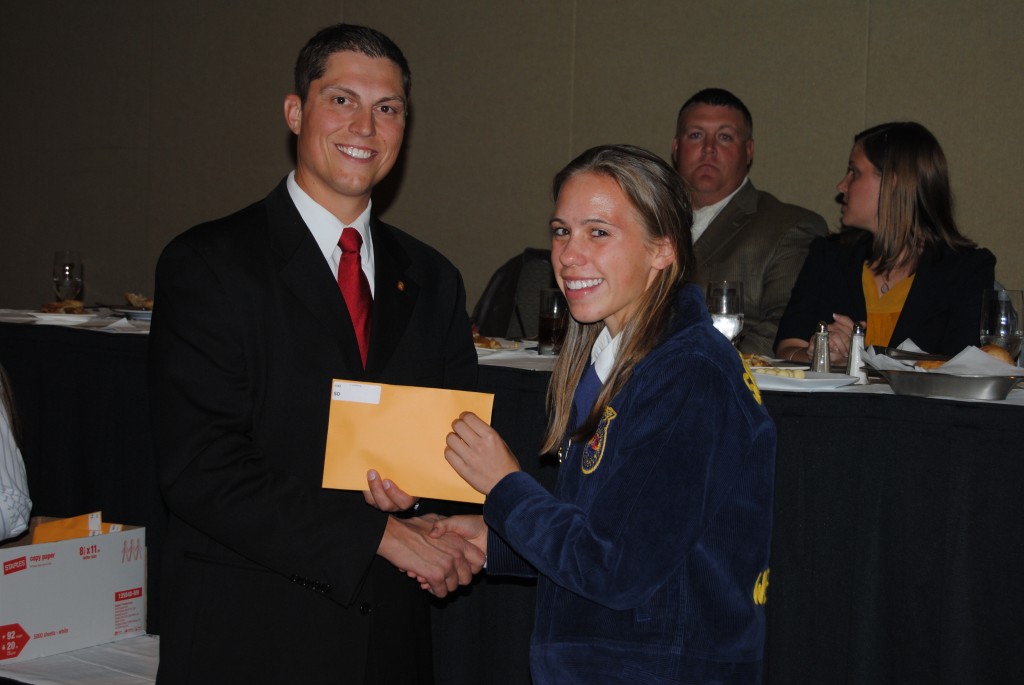 Shannon Miller earned a bronze medal in the National Job Interview CDE!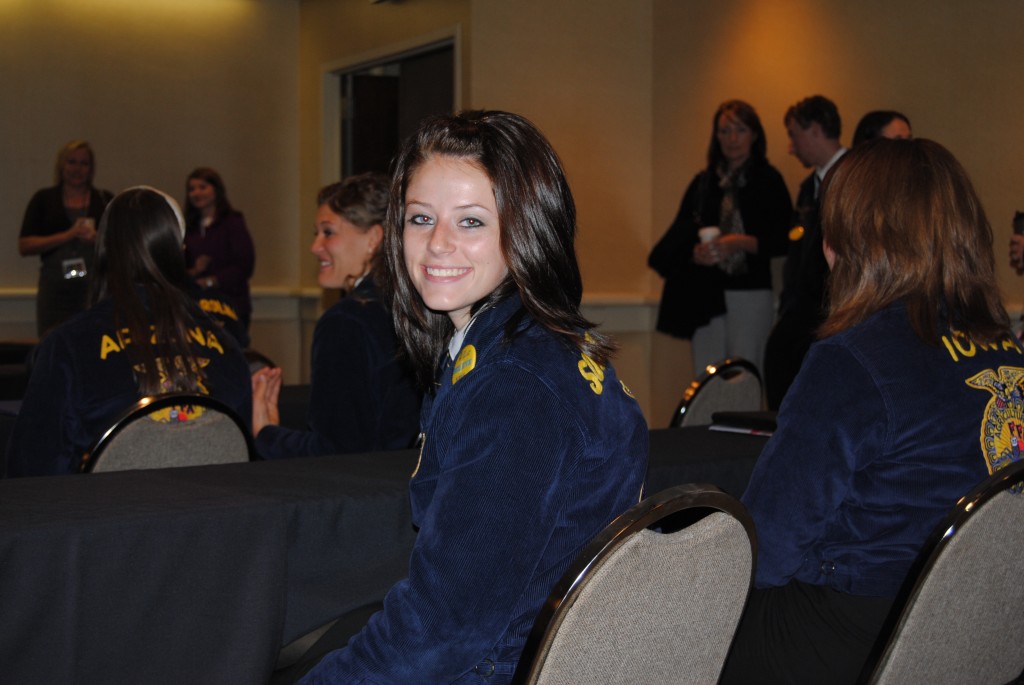 While at convention we heard inspiring speakers, toured the nation's largest career show, attended leadership workshops and watched our fellow members compete in numerous CDEs.   To view video coverage of just a portion of the convention, follow this link.